Event details
Saturday | May 5, 2018 to Saturday | May 26, 2018
10:00 am
Forbidden Power Triq Misrah Il-Barrieri Msida
00356 21 227 999
What is Magic League?
Magic League is an official Limited Format event created by Wizards of the Coast to:
Celebrate the Release of a New Magic set, and;
Introduce players to the world of Limited Magic Format (such as draft and sealed).
It is a casual event which is suited for both competitive and casual players alike giving newer players the opportunity to improve their MTG Limited Skills in a more friendly environment.
Some information on the Event
Fee: €10 divided as follows: €9 (cost of 3 packs) + €1 (fee as explained below)

Format: Limited

Start Date:5th May 2018

End Date: 26th May 2018
How does the Event Work?
Magic League works as follows:
Each Player buys 3 booster packs of the latest edition at the reduced price of EUR 3 per pack. This will count as the entry fee.

Players are to Build a minimum 30 card Deck from cards found in these 3 packs and play an unlimited number of games against other players registered in the event.

Magic League is an ongoing event spread over 4 weeks. Players may join the League at any point during these four weeks.
Strengthening the Deck
Since this event is ongoing; and it is has a luck factor based on what each player pulls out of his/her initial 3 packs, players are given the opportunity to improve their decks.
This can be done in 2 ways as follows
Each week, players will get the opportunity to improve their decks buy purchasing a booster pack (at EUR 3) and use the cards they find to fix and/or change their deck.

Players may also buy Additional packs and update their decks for every 3 losses gathered.
Prizes
Each Participant will receive the following Unique Deckbox: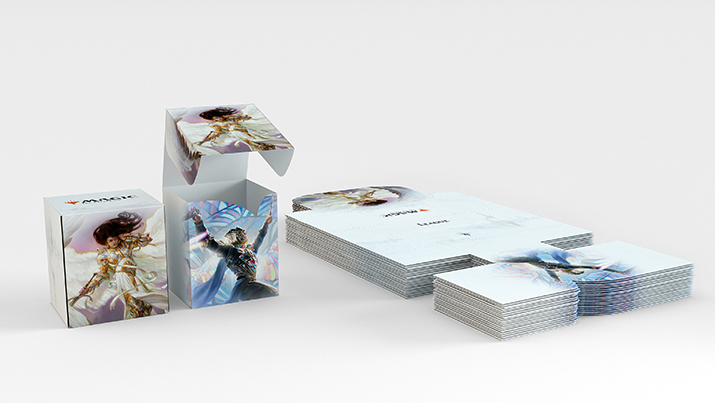 Additionally for every 10 games played, players will receive a Premium foil card. This card changes with every new set.
The Promo Card for the Dominaria League is: Zhalfrin Void. Awesome card with beautiful alternate art!!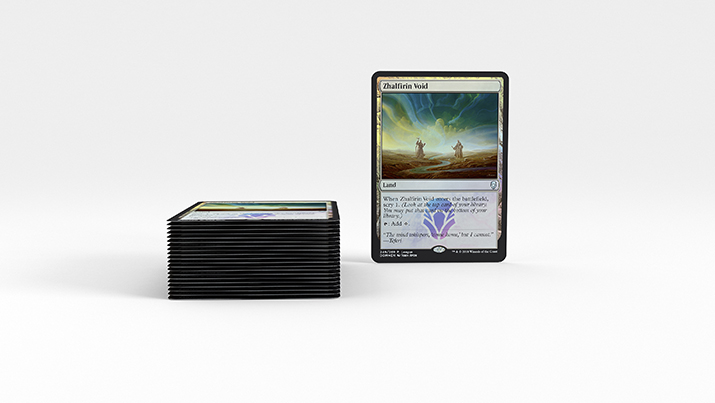 Special Rules
League games are played using normal MTG rules with the addition of the following:
Each game/round is of 1 match only and not best of 3;

Each player is entitled to 1 free mulligan at the start of each match.
Additional Features – Forbidden Power Store Incentives
In an attempt at making the Magic League more interesting we have added the following features:
Top 10 Closure
Instead of having players buying packs, building decks and playing towards no specific target; we decided to introduce a Top 10 qualification system. The top 10 players with the most wins and who show the greatest commitment and perseverance shall qualify to play for an additional prize as described below.
Additional Booster Prize
The aim of this additional Booster Prize and top 10 system is meant to provide players with an incentive to play the Magic League up to its completion (rather that quitting half way from lack of interest.)
The prize is determined by the number of participants; and is based on an additional €1 added to the participation fee. A booster will be added to the prize pool for every 3 players. In order to make it more interesting the store then doubles the amount of packs in the prize pool which players would have managed to gather through their participation.
Example: If 9 players take part in League, they gather a booster prize of 3 packs. The store adds an additional 3 packs which bringing the pool up to 6 packs.
The exact number of packs will be communicated close to the 4th week of league play. Distribution will be amongst the top 10.
Comments
comments